About Us
Established in 1980, Beautiful homes is a company which has grown and prospered because of its attention to detail, innovative designs, consistent quality and "good old fashioned honesty", making it one of the most reputable kitchen, bedroom and bathroom businesses in the area.
Now a family run business with over 45 years experience in the kitchen and bedroom industry meaning we have the knowledge and expertise to offer help and support to meet our customers every need.
Beautiful homes is one of two Companies in our group; the other is our manufacturing site in Weston Stafford. The commitment to quality permeates through every stage of the construction process, from planning to assembly, only when we are completely satisfied that the finished product meets our standards do we deliver them to your home.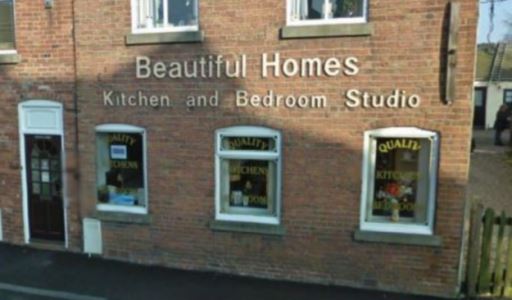 We have an extensive showroom here in Tean with the most up to date appliances and technology on the market today. We can carry out projects from start to finish as we have a full team of local quality craftsmen. We have an extensive portfolio so you can see the extent we go to in turning your dream into reality and the most satisfying fact is that most of our orders come from personal recommendations.
Our flexibility enables us to design and manufacture kitchens, bedrooms and home offices right through to bespoke items such as entertainment centres and complete games rooms.
Sean Simpson
Company Director
Our Address:
Shops 1 & 2 Hallyard Buildings
Hallyard
High Street
Tean
ST10 4DZ
Email/ Phone:
Landline: 01538 722842
Mobile: 07713 555230